Mighty Men Advance - Black Hills, SD
April 6th - 8th, April 2017 - (Thursday - Saturday)
Registration Cost: $200
Free Mighty Men Advance T-shirt if registered by March 14th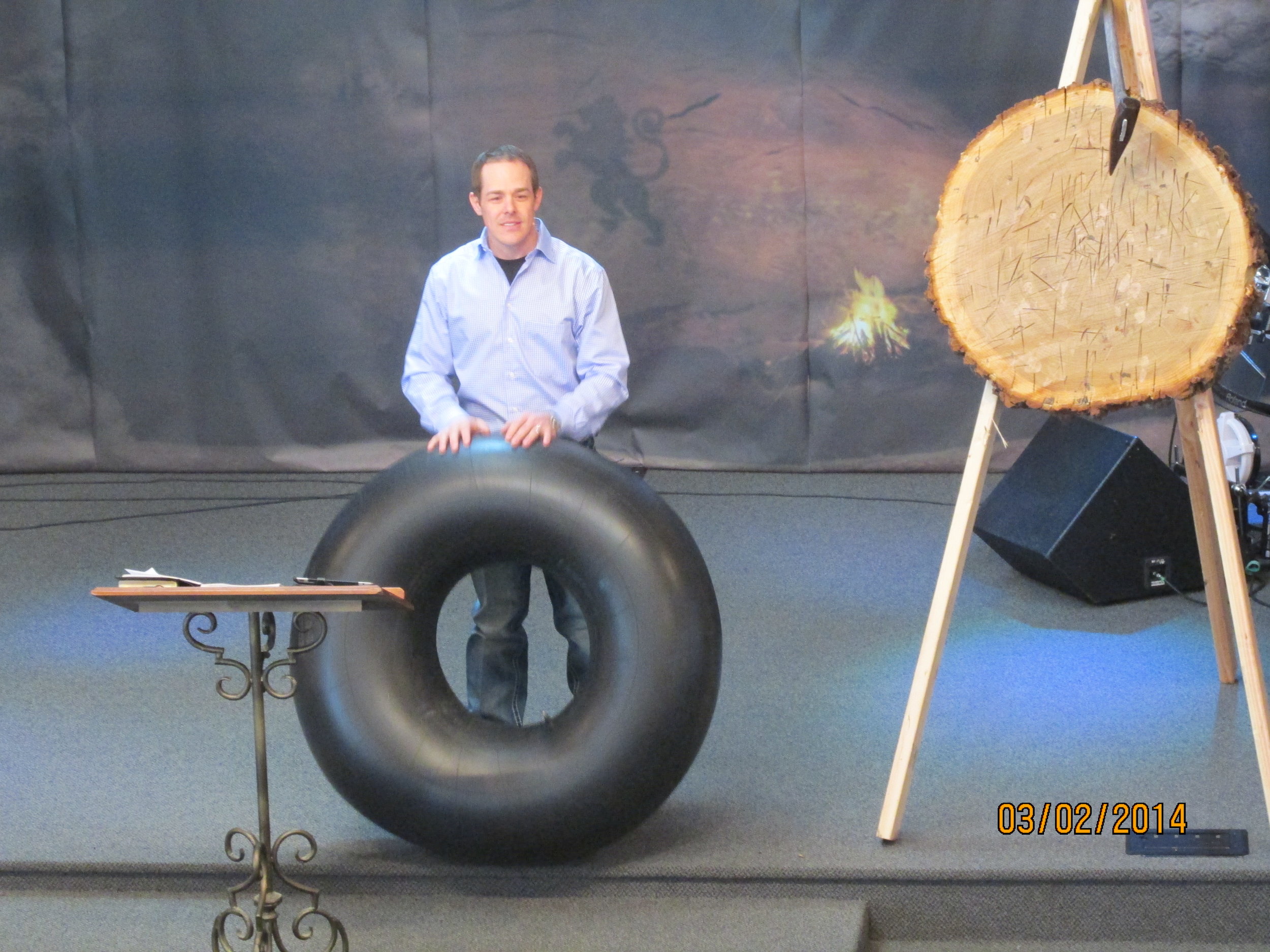 Mighty Men Advance Black Hills Edition is a 3 day event beginning Thursday, April 6th thru Saturday, April 8th. The 2017 event will be located at Kamp Kinship in the Black Hills of South Dakota near the town of Deadwood. Explore below to find out details about Mighty Men Advance Black Hills.
FACILITY: Kamp Kinship, Black HIlls, South Dakota
Kamp Kinship

Phone: 605-578-9965
Web: www.kampkinship.com

Address: Kamp Kinship
12145 Paha Sapa Road
Deadwood, SD 57732
Directions: Kamp Kinship is located at 12145 Paha Sapa Road, Deadwood, SD 57732. The campground lies 12 miles south of Deadwood on Highway 385, and 3.5 miles south on Paha Sapa Road (Forest Road 193). Use the map to zoom in, out, and see the general area around Kamp Kinship.
Thursday, April 6th, 2017
11:00 am - 4:00 pm
Registration & Check-in
6:30 pm - Power Up Service
Friday, April 7th, 2017
9:00 am - Power Up Service
1:00 pm - Outside Events/
Mighty Men Activities
6:30 pm - Power Up Service
Saturday, April 8th, 2017
9:00 am - Power Up Service
1:00 pm - Lion Games
6:30 pm - Power Up Service
Sunday, April 9th, 2017
Check out time is Sunday 9 AM
Sunday Church Service* (optional)
We ecourage you to join us for Sunday church service at the Dove Christian Center in Rapid City, SD at 10 AM.
Dove Christian Center, Rapid City, South Dakota
Service Time: 10 AM
Directions
WHAT TO BRING
Sleeping bag/bedding, pillow - for bunk-style beds (linens not provided)
Towel, toiletries
Outdoor clothing (winter coat, gloves, stocking hat) for outside activities.
Bible, pen and note pad
Flashlight
Snacks for between meals and downtime
MEALS PROVIDED
(7 total Mighty Men meals)
Thursday, April 6th
Dinner
Friday, April 7th
Breakfast/Lunch/Dinner
Saturday, April 8th
Breakfast/Lunch/Dinner
FAQs
What is the closest airport?
- Fly into RAP (Rapid City Regional Airport)
Is there transportation or shuttle to the camp?
- There is not a planned shuttle to camp.
- Check the FaceBook community to see if you can meet up with others.
What if I can't attend the entire Advance? Can I still come?
- Registration costs cover Thursday thru Saturday sessions, if you can only come for part of the Advance, please still attend. There are many events planned throughout the weekend that will help you connect with other men and become the Mighty Man of God that you are called to be.
What if I forget something?
- Rapid City is about a 50 minute drive away, so just ask around, we will probably be able to find something that will work.
Can I register myself and a guest? Are registrations refundable?
- Yes, you can register multiple people, however, please submit a registration for each and every man attending. Registration is not refundable.
I have a specific questions. Is there someone I can talk to?
- Yes—Please feel free to email team@mightymenadvance.com if you have questions about activities or need any additional information.